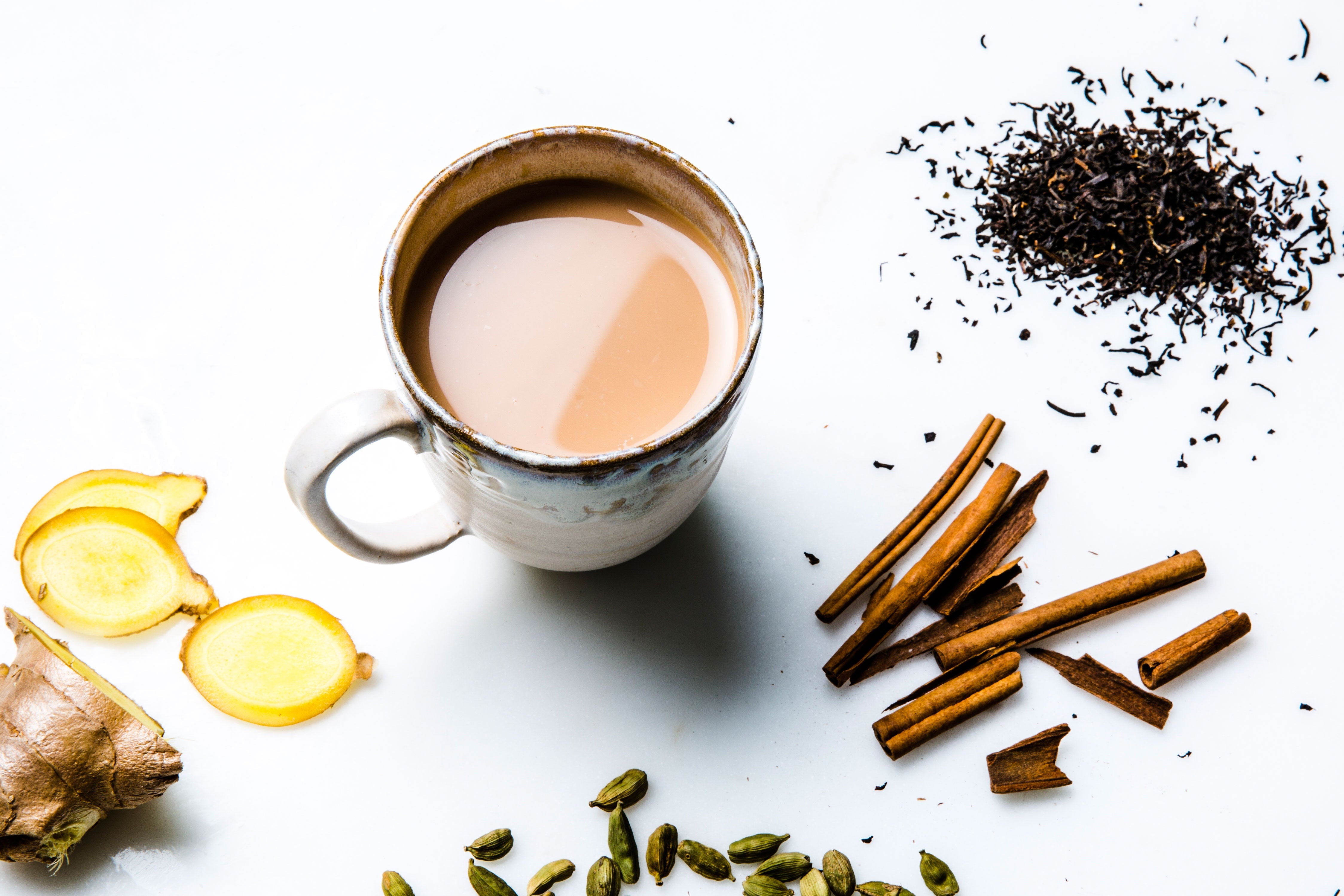 India Bazaar understands the need of its customers to get the best recipes, that is why we have curated a list of recipes that you will love! Click here to check out our recipe page. We have an exclusive Chicken Korma recipe that you need to try! Read the recipe below.
-------
Indian Masala Chai Recipe 
Ingredients
2 cups Water 
3/4 inch IB Cinnamon Sticks
3 whole IB Cloves
4 green IB Cardamom / Green Elaichi
3 black E.H.Akhalwaya & Son Peppercorns
1/2 tsp E.H.Akhalwaya & Son Fennel Seeds
1/2 tsp IB Ginger Powder
3 Tbs Tata Tea Gold
1 cup whole milk
1 Tbs Nestle Gold Cross Full Cream Sweetened Condensed Milk
3-4 tsp Selati White Sugar
Method
- Heat a small/medium saucepan over high heat. Add water, cinnamon stick, cloves, cardamom pods, black peppercorns, fennel seeds, and ginger. Bring to a boil and add the loose tea 

- Reduce the heat to medium/medium-low and simmer gently for 7-10 minutes, depending on how strong you'd like the tea and spices. It will turn a deep burgundy colour and reduce slightly.

- Add milk, evaporated milk and sugar and stir to mix. Raise the heat to high or allow the milk to come to a boil on its own. Once the milk comes to a boil, lower the heat to medium and allow it to simmer for another 5 minutes.

- When ready to serve, raise the heat to high and allow it to come to a rolling boil for a minute or so, depending on how 'cooked' you like the milk. 

- Pour into cups through a strainer and add more sweetener, if needed.
-----
If you are looking for groceries near you, Indian grocery delivery, Indian grocery store in Johannesburg as well as Indian online grocery store in South Africa, India Bazaar has you covered! We have products from the North of India as well as the South of India. You do not have to venture all the way to India to indulge in the wonderful delicacies and grocery products! 
We also specialize in a Whatsapp Ordering delivery system, where you can send us your Indian grocery list, and we will convert your groceries into an Indian grocery items list pdf, which will help you stay up to date with your grocery shopping! You do not need to rush to your nearest Indian grocery store, because India Bazaar will deliver all of your needs to your doorstep! 
We aim to be the best online Indian grocery in Johannesburg, Pretoria as well as the whole of South Africa!
----
To see more recipes click HERE 
To see our informative blogs click HERE 
----
Recipe Credits: TeaforTumeric
Feb 22, 2022

Category:

Recipes
Comments: 0