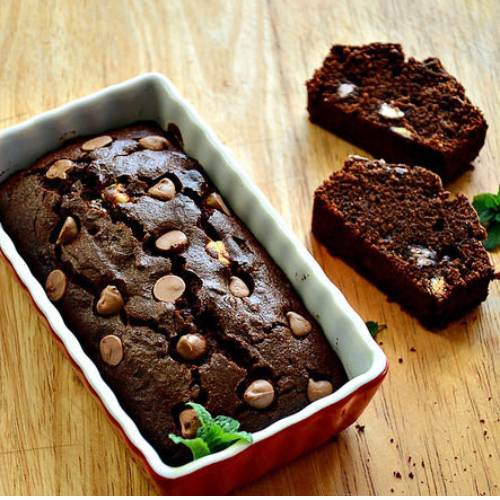 India Bazaar understands the need of its customers to get the best recipes, that is why we have curated a list of recipes that you will love!
Click here to check out our recipe page
. We have an exclusive
 Whole Wheat Brownie recipe
 that you need to try! Read the recipe below.
------
-
Ingredients:
Method:
Pre-heat oven to 350F / 180C.
Boil water and add to the cocoa powder. Mix well without any lumps. You'll get a thick paste.
Add melted butter to this. Melt butter in the microwave using the 'defrost' option so that it doesn't get very hot. If the butter is hot, wait until it cools down before proceeding. Mix well after adding it to the cocoa paste.
Crack the egg in and whisk well to combine.
Next step is to add the jaggery powder. Measure it out just like sugar and add it to the above.
In goes 1 cup of jaggery. 
Now add the atta, vanilla, salt, and baking soda. Gently fold to combine well and make sure no streaks of flour remain.
Add the chocolate chips or dried fruits, nuts, anything else that you like at this stage and fold in. Reserve some to add on top.
The batter will be fairly thick. Grease your baking pans with non-stick baking spray or a generous coating of butter and transfer the batter in. Use two 6″ loaf pans, you can use one 8″ pan too. Flatten the top gently with your spatula to make sure it's even. Add the reserved nuts on top and push into the batter gently.
Bake in the pre-heated oven for 35-40 mins. Make sure to check after 35 mins and if a toothpick comes out clean, it's done.
Cool in the baking pans for 15 mins and gently invert onto cooling racks to cool completely before slicing. Stays at room temperature for 2 days and refrigerated for 4 days.
 Credits : https://www.cookingandme.com
Jun 20, 2022

Category:

Recipes
Comments: 0