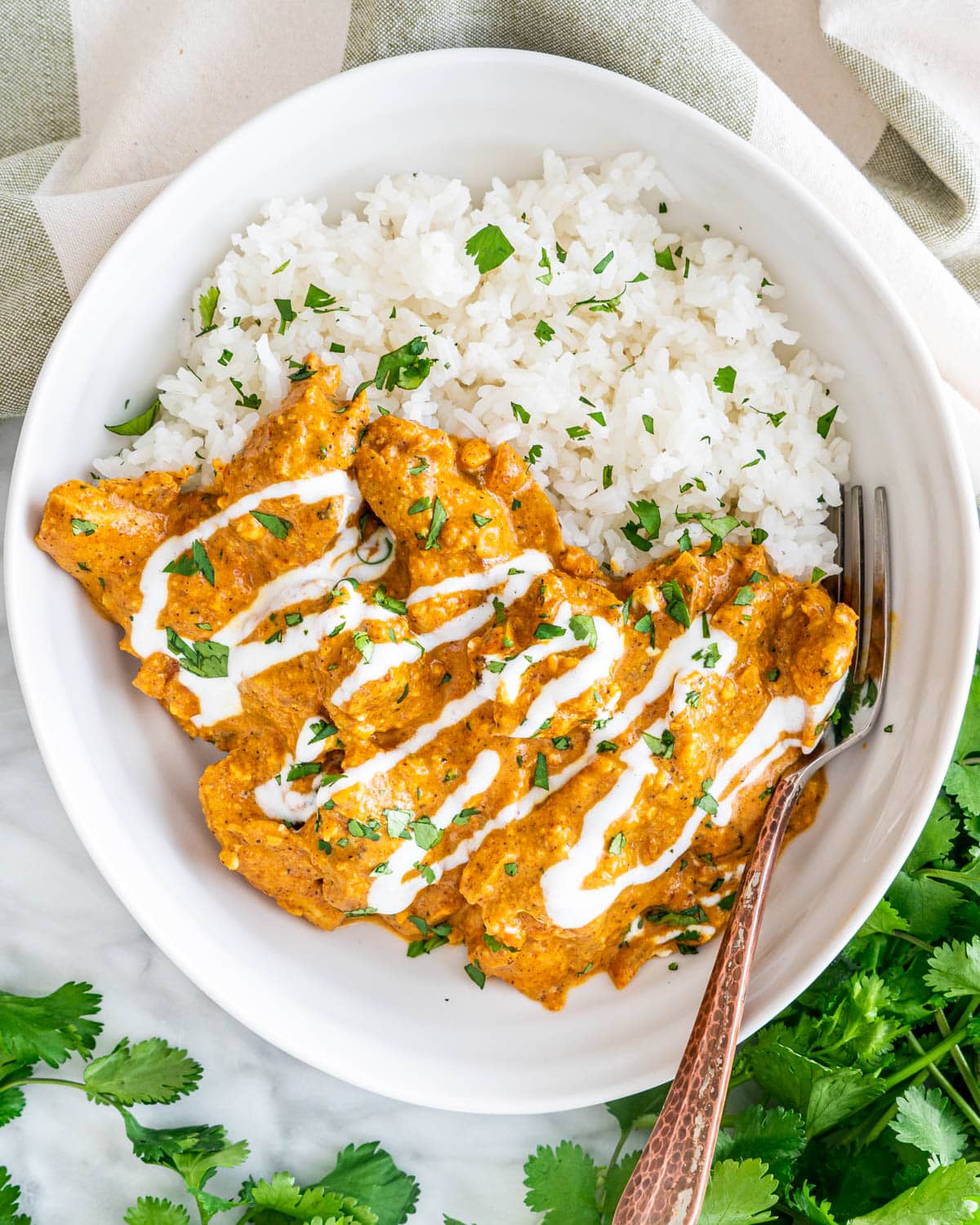 India Bazaar understands the need of its customers to get the best recipes, that is why we have curated a list of recipes that you will love! Click here to check out our recipe page. We have an exclusive Chicken Korma recipe that you need to try! Read the recipe below.
-------
Chicken Korma - South African Style 
Ingredients:
½ kilo chicken fillets cubed
3 tablespoons Sunfoil Pure Sunflower Seed Oil
1 onion, finely chopped
½ Tsp IB Onion Powder
1 tablespoons Shan Ginger Garlic Paste
Grinded IB Red Chilli Powder to taste
2 green IB Cardamom bruised open
¼ teaspoon IB Turmeric Powder
¼ teaspoon IB Jeera Cumin Seeds
¼ teaspoon E.H.Akhalwaya & Son Coriander Ground 120g
¼ teaspoon Cerebos Iodated Sea Salt 
1 teaspoon tomato purée
Richening the Gravy: 
1 can Mallies Thai Kathi Coconut Cream
250 ml Nestle Dessert And Cooking Cream 
Small handful of IB Cashew Nuts
Liquidise the Nestle Dessert And Cooking Cream & IB Cashew Nuts
¼ teaspoon E.H.Akhalwaya & Son Garam Masala
Method:
- Heat the oil & add the onion, ginger garlic paste and red chilli powder & braise for about 5 minutes over a medium heat.
- Add the cardamoms, turmeric, cumin, coriander, salt and fry 
- Add the tomato purée and braise
- Add the cubed chicken and about a ¼ cup water
- Cook on low heat until chicken is tender.
- Pour in the cooking cream and cashew nut mixture.
- Add a little water if the sauce is too thick.
- Add in 250ml of fresh cream.
- Sprinkle the garam masala over.
- Serve with naan bread or basmati rice and a crisp green salad
-----
If you are looking for groceries near you, Indian grocery delivery, Indian grocery store in Johannesburg as well as Indian online grocery store in South Africa, India Bazaar has you covered! We have products from the North of India as well as the South of India. You do not have to venture all the way to India to indulge in the wonderful delicacies and grocery products! 
We also specialize in a Whatsapp Ordering delivery system, where you can send us your Indian grocery list, and we will convert your groceries into an Indian grocery items list pdf, which will help you stay up to date with your grocery shopping! You do not need to rush to your nearest Indian grocery store, because India Bazaar will deliver all of your needs to your doorstep! 
We aim to be the best online Indian grocery in Johannesburg, Pretoria as well as the whole of South Africa!
----
To see more recipes click HERE 
To see our informative blogs click HERE 
----
Recipe Credit: @whip_it_up_with_zee
Feb 18, 2022

Category:

Recipes
Comments: 0