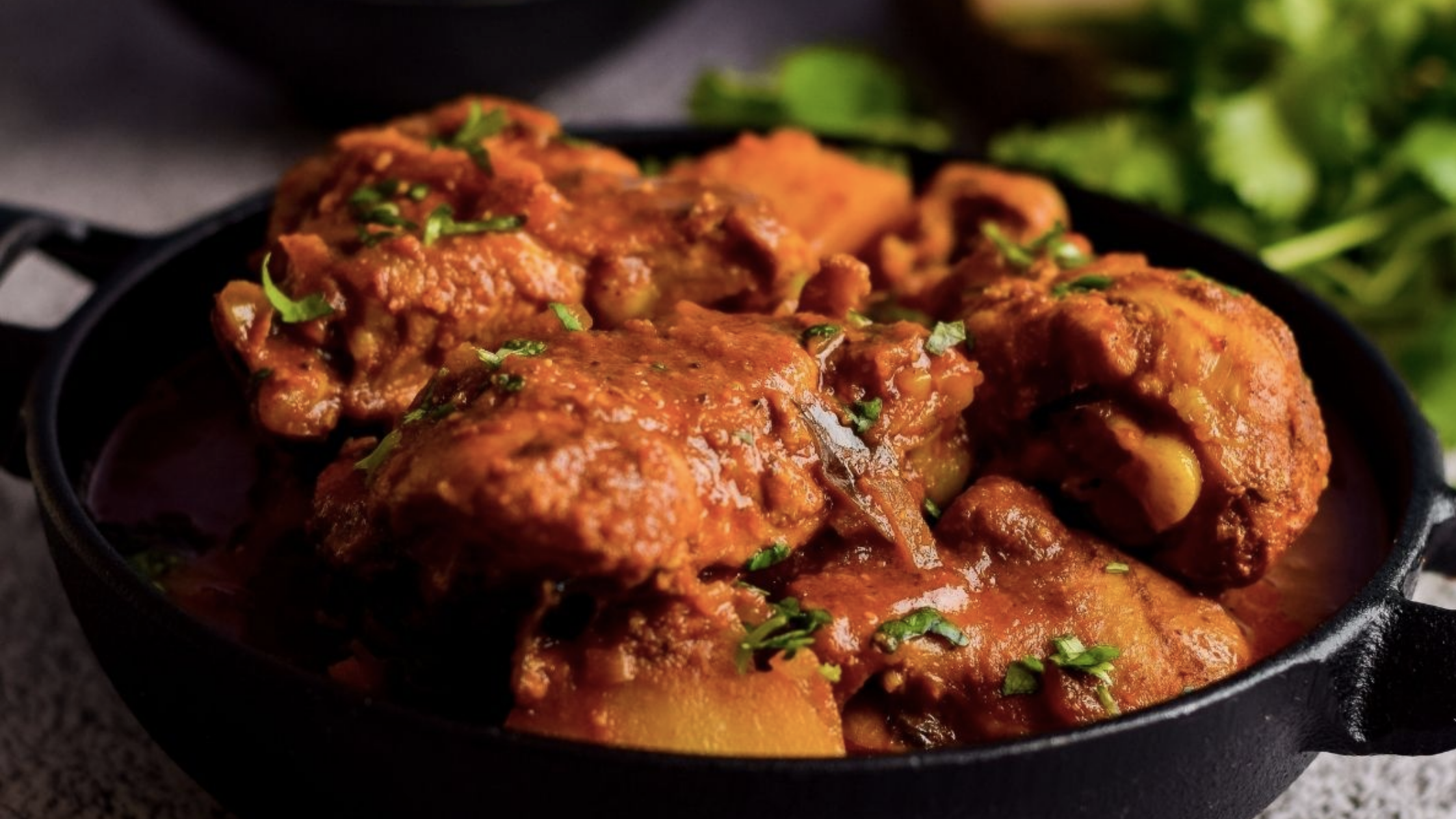 India Bazaar understands the need of its customers to get the best recipes, that is why we have curated a list of recipes that you will love!
Click here to check out our recipe page
. We have an exclusive Chicken Korma recipe that you need to try! Read the recipe below.
------
-
Spicy Durban Chicken Curry 
Ingredients:
1 kilogram chicken pieces
1/4 cup Excella Sunflower Oil 2L
1 large onion
1 tbsp Shan Ginger Garlic Paste
1 bunch curry leaf
2 large tomatoes blanched and grated
2 IB Cinnamon Sticks
2 IB Bay Leaf
2 IB Star Aniseed
2 IB Cardamom / Green Elaichi 
2 tsp IB Coriander Powder
1 tsp IB Coriander Cumin Powder
1/2 tsp IB Turmeric Powder
1 tsp IB Garam Masala
1 tsp IB Kasuri Methi
3 tbsp IB Chicken Masala
1/2 tsp IB Green Variyali / Fennel seeds
1 cup water
4 potatoes cut into medium sized cubes
Method:
- Heat oil. Add the cinnamon sticks, bay leaf, star aniseed and green elaichi and fry until fragrant.
- Add onion and curry leaf and sauté until onion is golden brown
- Add ginger/garlic paste and fry for a minute
- Add the chicken together with the masala, cumin, coriander, garam masala, fennel and turmeric. Mix well and turn heat down to the lowest setting and cook for 10 minutes. You can add a few drops of water to prevent scorching, only if necessary.
- Add the tomatoes, close the pot and simmer until the tomatoes are cooked
- Add potatoes, season with salt and cook for 5 minutes.
- Add a cup of water and allow curry to simmer on low heat until potatoes are soft and tender. Add the dried methi leaves in the last few minutes of cooking time.
- Garnish with coriander. Best served with rice or roti
Mar 23, 2022

Category:

Recipes
Comments: 0