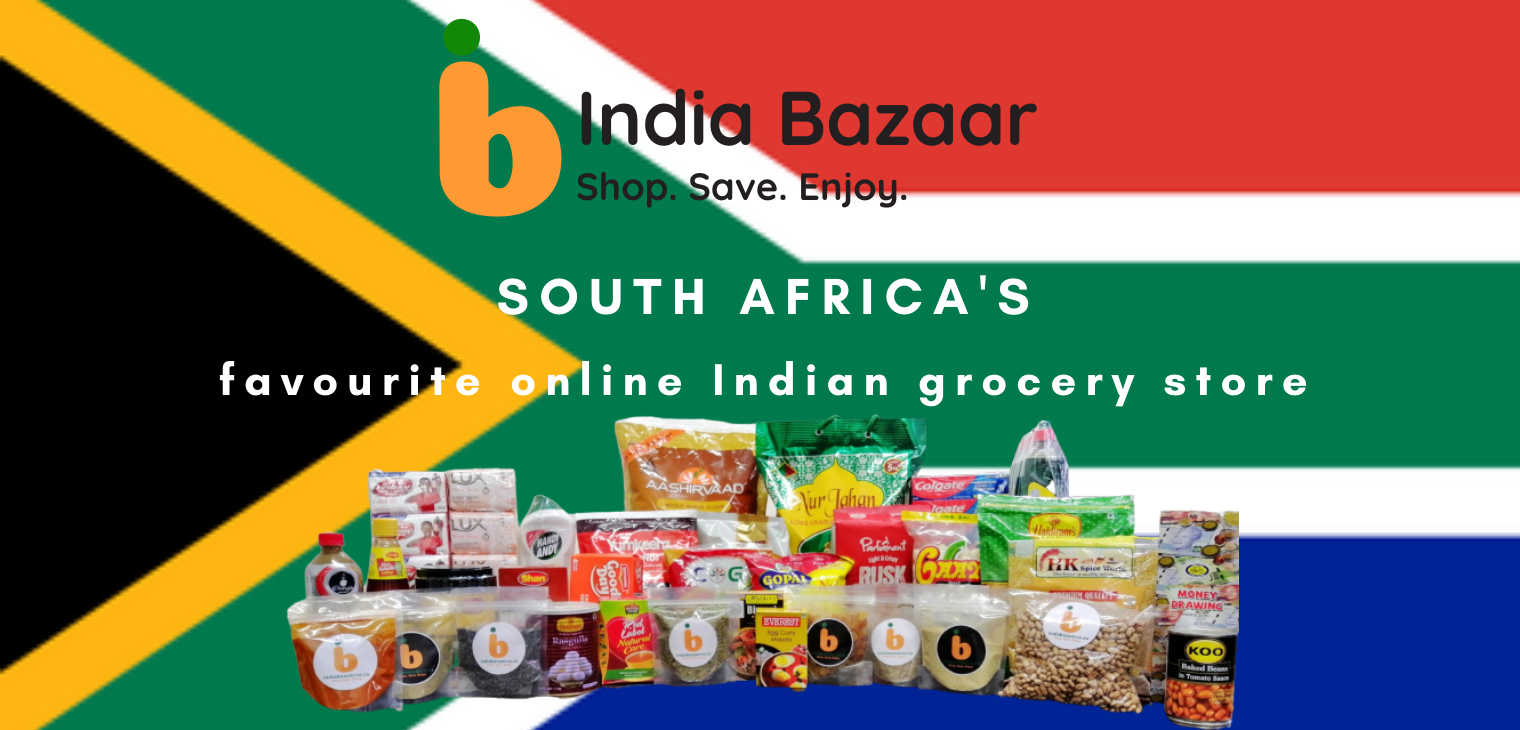 India Bazaar is the first and largest Indian grocery online store in South Africa, we aim to provide our customers with the utmost convenience and safety. India Bazaar has a wide range of products that you will love. We are listing down a few category favorites that you need: 
India Bazaar has a variety of tasty flours that will make every meal that you eat, tasty and delicious. Select from a range of Aachi Multipurpose Whole Wheat Flour, Akshar Chakki Fresh Atta, as well as delicacy flours such as COG Coconut Powder, COG Potato Starch, and IB Rice Flour! If you are a health-conscious person, we highly suggest that you indulge in our in-house IB Ragi Flour and IB Bajri Flour to satisfy your taste buds while also staying healthy! Head over to our Attas and flours to discover the world of taste! 
India Bazaar specializes in a wide range of Dals and Pulses as this category is conceptualized as the staple diet in many households. You can indulge in an array of Dals and Pulses, right from COG Green Moong to COG Chana Dal, as well as our in-house favorites such as IB Chana Dal, IB Butter Beans, IB Sugar Beans, IB Yellow Moong Dal and so much more! Head over to our Dals and Pulses range now! 
India Bazaar understands your need to have tasty snacks that are healthy! That is why we have a huge range of fruits and nuts, that you can indulge in, guilt-free! Here are some of our favorites that you can add to the cart; IB Sultana, IB Cashew Nuts, IB Almonds, Krutika Aam Papad, and many many more products that you need! 
Head over to the world of tasty goodies that you need, trust us once you are hooked onto our range of snacks and sweets there is no heading back! All you have to do is add to the cart, and once your snack has been delivered to your home, you can explore the world of tasty, crunchy, and delicious snacks like never before! Here are our personal favorites; Haldiram's Aloo Bhujia, Jalani Pani Puri Magic, Jabsons Bharuchi Roasted Salted Peanuts, Kemchho Bombay Bhel and so much more! 
Whether you are looking for groceries near you, Indian grocery delivery, Indian grocery store in Johannesburg as well as Indian online grocery store in South Africa, India Bazaar has you covered! We have products from the North of India as well as the South of India. You do not have to venture all the way to India to indulge in the wonderful delicacies and grocery products! 
We also specialize in a WhatsApp Ordering delivery system, where you can send us your Indian grocery list, and we will convert your groceries into an Indian grocery items list pdf, which will help you stay up to date with your grocery shopping! You do not need to rush to your nearest Indian grocery store, because India Bazaar will deliver all of your needs to your doorstep! 
Our aim is to be the
best online Indian grocery
in
Johannesburg, Pretoria
as well as the whole of
South Africa
!
Feb 06, 2022

Category:

Blog
Comments: 0